Heart & Hands Art Center presents its 10th Anniversary Show

Animal Alphabet
Kate's Cafe
from July 1 to 31, 2010


Artists' Reception
Sunday, July 25, 2-4pm

79 Pike Street
Port Jervis, NY
Heart and Hands Art Center was featured in the Gazette (RecordOnline.com) on July 18 - click here to see it on the Gazette website or see below.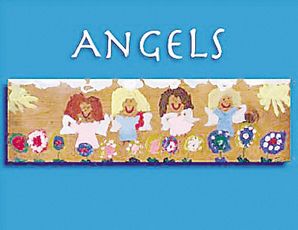 Art by Johanna Formisano
The Gazette - July 18, 2008
Angels in Port Jervis
"Angels" is the name of this month's exhibit at Cafe Rox, 79 Pike St., Port Jervis.
The angels on display, including the one above by Johanna Formisano, were created by the kids of the Heart and Hands Art Center, Port Jervis, under the loving direction of Elaine Cardella-Tedesco.
The exhibit runs through July 31. The show was created in memory of Deborah Blincoe.
The Heart and Hands Art Center is in the Deerpark Reformed Church parsonage, 30 E. Main St., Port Jervis; 858-8083; www.HeartandHandsArtCenter.com.